Webform Logo Design
One of the things we love most about Drupal is it's community. We recently had the chance to work with Jacob Rockowitz (jrockowitz) and contribute back to his module Webform.
Earlier in March jrockowitz posted something on Drupal.org which caught our eye. He was looking for some help to brand his Webform module. Having used Webform in practically all our Drupal projects, recently committing our company focus to being a Drupal based web development shop, and having a passion for branding - this was something we couldn't resist.
We quickly got in contact with Jacob and asked him what his goal and vision was for the logo and what his long range vision for this project (can't tell you now, but all we can say is he's got big plans for this initiative.) After talking with Jacob we got super excited about this project and got cracking on some designs.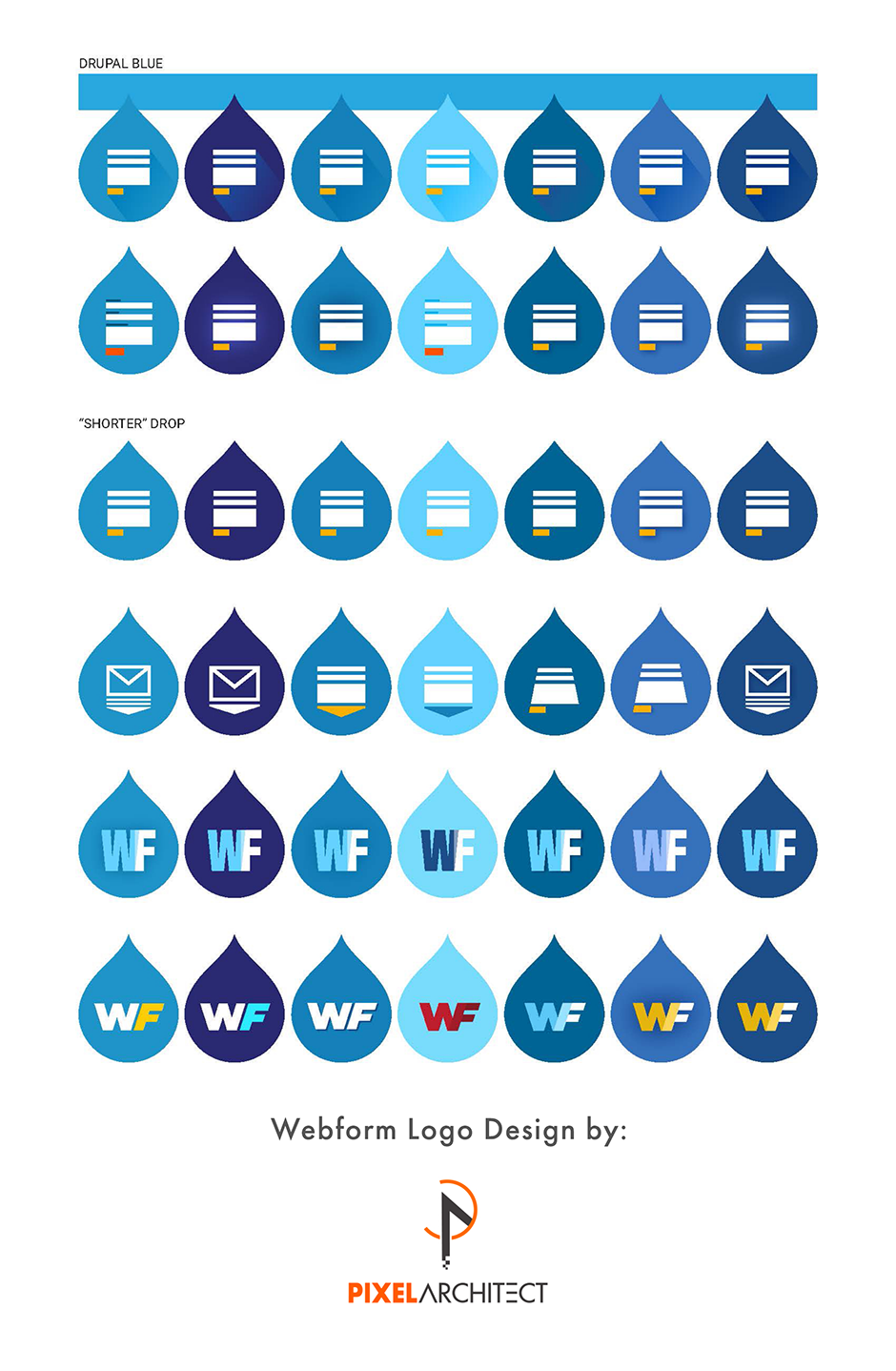 After some back and forth and input from the Drupal community we settled on two pretty strong contenders.
Option A was the "Classic" look, we took the default contact form from the Webform module and made it into an icon inside the Drupal drop.
Option B is what we call the "Superhero" look, it is a play on the Webform initials. We tried to make this tried to embody the feeling of being strong and versatile in the fonts we selected for this logo to represent how we feel when the Webform module comes to mind.
But alas, we got a relative stalemate from the Drupal community. Both options seemed pretty strong and Jacob was stuck on deciding which logo he should use. This is where we need your help Drupal peeps. Please help Jacob decide on which logo he should use. Complete the form below to let us know what you think.
During DrupalCon Seattle we are giving away 3 shirts everyday from April 8 to 11. Names will be drawn at random from those who vote. Last day/time of distribution of shirts to the winners will be on April12 12nn. To enter, please vote on your selected logo and enter your name, email, phone number and shirt size so we can contact you should your entry get picked.
Do you need a logo for your business, theme or module?
We can help! Please drop us a line on our contact form and we can talk more about enhancing your brand image.